Welcome to Govind Ramnath Kare College Of Law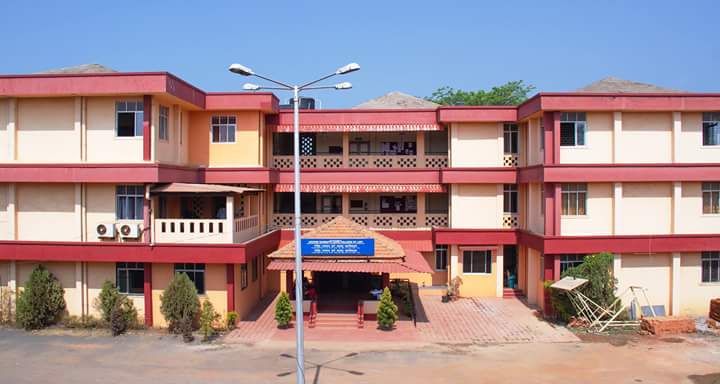 The institutional premises are situated on a spacious land area at Tansor-Comba, Margao in a multi­ storeyed building, at the heart of a beautiful scenic environment, providing a conducive atmosphere for learning. It has sufficient number of classrooms that are spacious and well ventilated. The premises include a staff room, common room, independent and upgraded computer lab, gymkhana room, well-equipped library and other facilities. G. R. Kare College of Law has a distinguished and excellent record for over three decades. It has organised various activities like moot court competitions, legal aid camps, law festivals, seminars and symposia on areas of national importance.
The institution has given to the society and community, alumni whose services have been laudable and who occupy high positions. Besides this, the institutional performance at the University examinations is consistently laudable.
The institution is offering different under-graduate and post-graduate degree programmes affiliated to Goa University and is a partner with Indira Gandhi National Open University (IGNOU) with a Programme Centre in the institutional premises, for diploma and certificate programmes in Law. This Centre brings sufficient opportunities to students to enroll for add-on programmes to the door step of every student and is open to several other learners who may also enroll for such programmes.
MOTTO
Excellence always in legal Education.
---
VISION
To be a centre of excellence providing quality legal education and to develop professionalism with a social commitment.
---
MISSION
To lead the way in legal education through innovative teaching and learning experiences and to create legal professionals with qualities of commitment towards society, social justice and ethical values.