The institutional premises are situated on a spacious land area at Tansor-Comba, Margao in a multi­ storeyed building, at the heart of a beautiful scenic environment, providing a conducive atmosphere for learning. It has sufficient number of classrooms that are spacious and well ventilated. The premises include a staff room, common room, independent and upgraded computer lab, gymkhana room, well-equipped library and other facilities. The College has Wifi Connectivity to access broadband internet connection with high speed. The College is under CCTV surveillance.
Class Rooms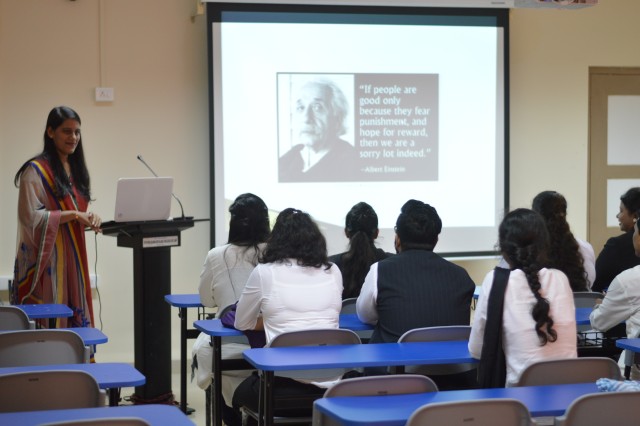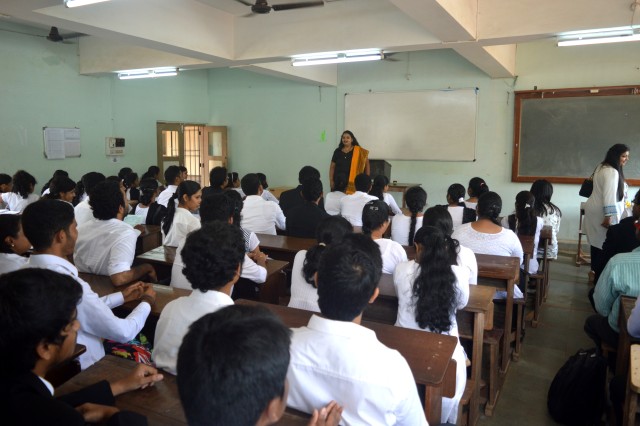 College has Smart Class Room with Interactive Board and mounted projector.
Library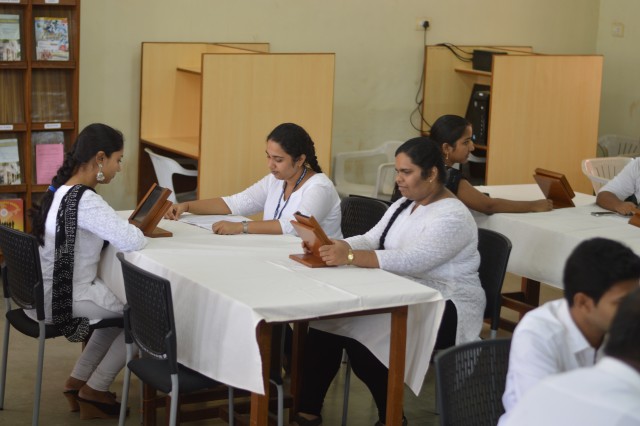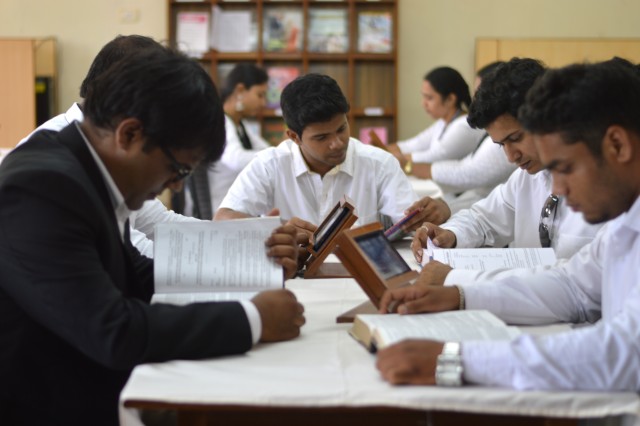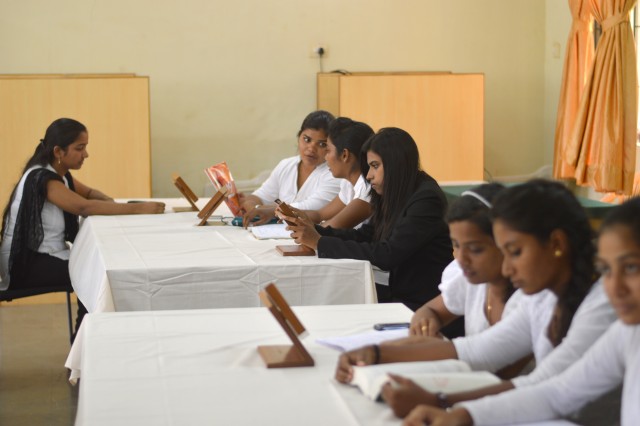 The College has a well equipped Library with a collection of more than 12,000 books, journals, Magazines etc. The Library has an independent reading room with subscription of more than 12 law journals, 10 news papers, 9 national magazines and 5 legal magazines. Library has well-ventilated, conducive atmosphere with the natural environment preserve for reading with study carrels to give more focus on individual study.
Computer Lab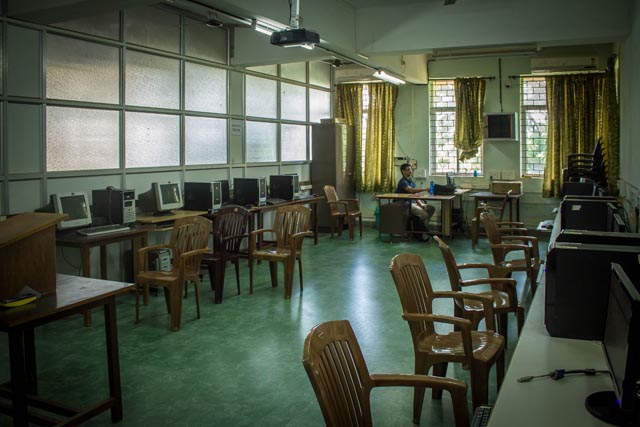 The college has a computer lab with latest configuration of computers with broadband internet connectivity. College has subscribed to Manupatra online legal search engine, which gives access to all the Supreme Court and High Court Judgments including Acts, notifications, ordinances etc. The Computer Laboratory is open on all working days.
Air Conditioned Auditorium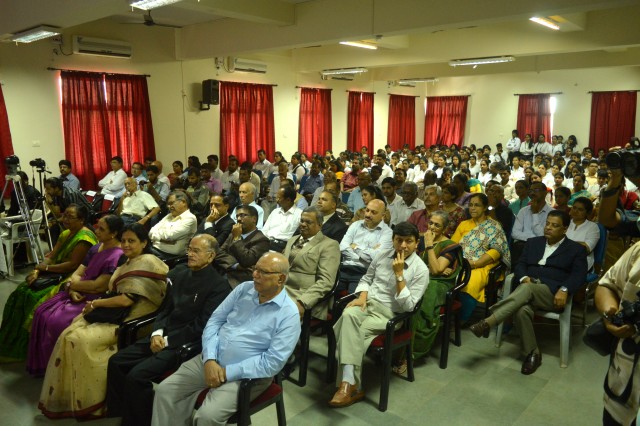 The college has exclusive air conditioned auditorium with sitting capacity of 200. All the functions, special lectures, moot courts, programs are held in the auditorium.
Moot Court Hall