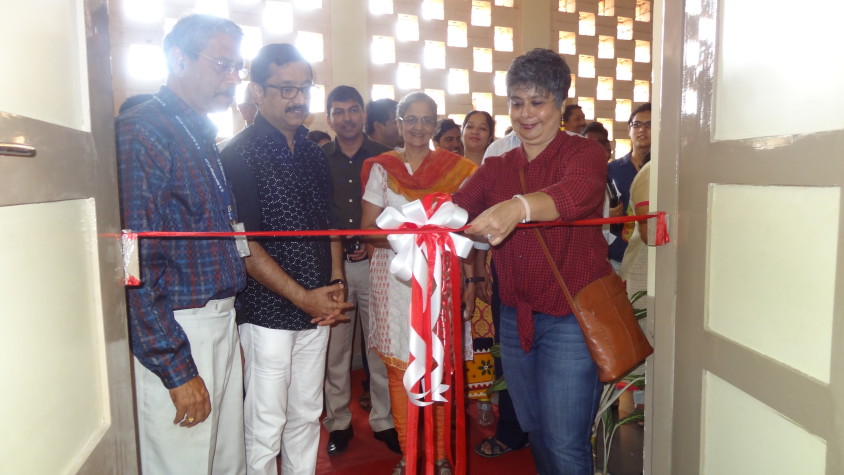 Vidya Vikas Mandal's G.R. Kare College of Law inaugurated its first Smart Classroom on 25th July 2015. The inauguration was done at the hands of Dr. Nandini Vaidyanthan, an author, mentor and teacher of entrepreneurship.
Such classroom is set up with an endeavor to provide ICT enabled instruction and also to make education interesting, to help students in a better concept formation and understanding. This will also develop innovative teaching methodology.
Dr. Vaidyanathan delivered a lecture as a part of the ongoing lecture series, "GRK Talks"on the topic "A woman entrepreneur in a man's world". 'GRK Talks' takes place on last Saturday of every month. Eminent personalities from various fields are invited to the law college campus to deliver talks on diverse subjects. The talks are open to members of the public and distinguished speakers from all over India have been invited to deliver the talks.