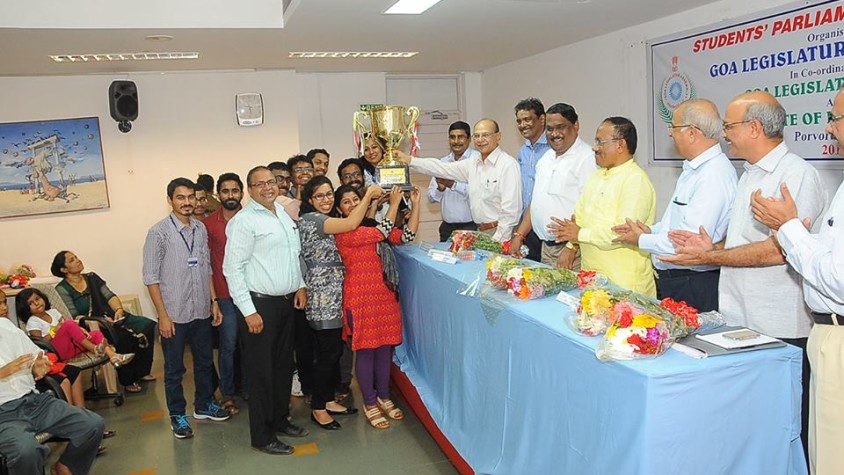 Govind Ramanth Kare College of Law secured the First Runners-up position at the Students' Parliament Competition- 2016, organised by the Goa Legislature Secretariat, Porvorim in association with the Goa Legislators' Forum and the Directorate of Higher Education (DHE), Government of Goa. A total of 27 colleges had participated in this competition.
While the college managed to emerge as First Runners-up for the second consecutive time, an added feather in the cap this time, was the "Best Chief Minister" award secured by Vishwanath B. Gadnis, a student of 5th year LL.B. (Hons.). 
Ms. Sonali Naik, Assistant Professor was the coordinator for this competition.
The prizes were awarded on 9th February, 2016 at the hands of the Hon'ble Speaker of the Goa Legislative Assembly Shri. Anant Shet, Chief Minister Shri. Laxmikant Parsekar and the Leader of Opposition Shri. Pratapsingh Raoji Rane. 
Shri. Bhaskar Nayak, Director of Higher Education,  Shri. N.B. Subhedar, Secretary of Goa Legislature Secretariat and judges of the competition Mohan Amshekar, Victor Gonsalves and Sadanand Malik (former MLAs) were also present.